---
Daily Devotions
Be inspired, encouraged, challenged, and uplifted by daily devotions prepared by the Pastoral Team at Rockhampton Baptist.
Click here to watch them today from the Rockhampton Baptist YouTube channel!
---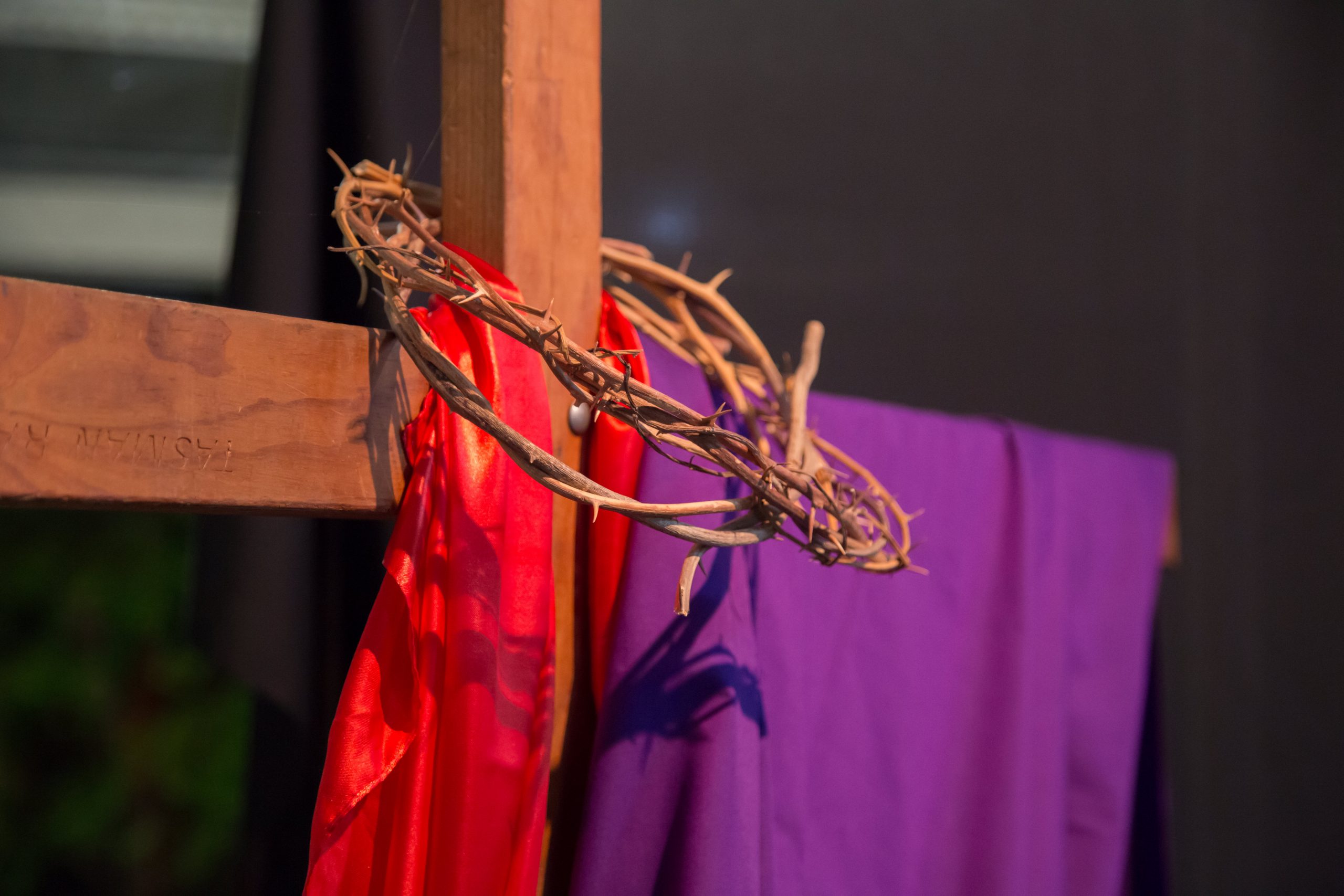 ---
Pastor's Pen
In My Absence – 29 March
Philippians 2:12-13
Therefore, my dear friends, as you have always obeyed — not only in my presence, but now much more in my absence —continue to work out your salvation with fear and trembling, for it is God who works in you to will and to act according to his good purpose.
We are a spiritual movement. God leads us individually and as a Church through the guidance of the Holy Spirit. So, it should not matter what our location is. If we are all truly filled with the Holy Spirit then we should surely all be connected, not only with God, but even with each other.
There are going to be times in our Christian walk when we are isolated from each other. Perhaps through sickness, work, or even holidays. Should our growth and discipleship stop at that point? The apostle Paul urges the Church at Philippi to continue to grow as disciples of Christ even though he would not be physically with them. He was absent yet he had confidence that through the leading of the Holy Spirit they would continue to grow.
This current time of isolation has been thrust upon us by some rather unprecedented global circumstances. But whether we are able to meet together or not, it is God himself who will continue to walk with us. Here is a great opportunity for our faith to experience a growth season without discipleship programs. We have to learn to drink in on our own. Could it be, that what is seen to be a great disruption could turn out to be the greatest exercise in discipleship that we have ever had?
---
An Unprecedented Season – 22 March
Philippians 4:6-7
Don't worry about anything; instead, pray about everything. Tell God what you need, and thank Him for all He has done. Then you will experience God's peace, which exceeds anything we can understand. His peace will guard your hearts and minds as you live in Christ Jesus.
We are facing an unprecedented time. Never before in Australia's history have gatherings over 100 people been banned. This will have a profound effect on us as a Church. Though the virus may never take hold here in Rockhampton, we will definitely suffer the effects of it. We are facing the possibility of the fragmenting of our Church family, the isolation of vulnerable people, the loss off attendance due to fear or frustration, and the possible loss of income and therefore staff.
However, there is enormous opportunity here as well. In a society filled with fear, we can bring a message of hope and love. In a community that is fragmenting we can bring an example of unity and belonging. It is a chance to invite people. It is a chance to minister to those in need, rather than shrink back to survive, this could be the chance we are looking for to thrive.
What we need is for everyone to continue to trust God in this. Do not be like the world that has no hope, led by the mob, and is consumed with fear. We have God! He is in charge and He is looking for a Church who will be prepared to mobilise and minister. I urge all ministries that can remain operating with measures in place to do so and to look to expand. I urge us to take our front lines seriously – we all need to be available to lend a hand.
As we navigate the next few months, we must learn to be flexible. Some things we try may not work, but be patient and cooperative as the leadership team seeks to guide us as a Church to continue to minister both within our family and the community beyond.
---
All for Appearance – 15 March
Galatians 6:12
Those who are trying to force you to be circumcised want to look good to others. They don't want to be persecuted for teaching that the cross of Christ alone can save.
In transitioning from one covenant to another, the early Church leaders made a decision not to enforce the laws of the Old Covenant on new Gentile believers – see Acts 15. It meant that in order to become a Christian, you did not have to become Jewish, and that one decision paved the way for a Christianity that exists without borders, which crosses culture, race, gender, language and wealth.
But this transition caused much suffering for the Church. The apostle Paul constantly suffered from persecution from the Jews when he preached a gospel of salvation by grace alone. And many early Church leaders were caught up in it.
Whenever we make kingdom decisions that are motivated by our own comfort and convenience, we miss the point and lay foundations for the demise of the message. Each generation since the first Church, has had to make a stand on one issue or another. I wonder if the Church of the 21st Century has the godly fortitude to make decisions based on what is right for the kingdom even if it costs us our comfort – think on that.
---
Faith in a Crisis – 8 March
Psalms 13:1-2
How long, O Lord? Will you forget me forever?
How long will you hide Your face from me?
How long must I wrestle with my thoughts and every day have sorrow in my heart?
How long will my enemy triumph over me?
Even the most godly, those closest to God, can have times where they struggle with life and wonder if God is really there – David is not alone in this. The spiritual giants of Abraham, Moses, Elijah, and John the Baptist all had moments of crisis. Even Jesus cried "My God my God, why have you forsaken me?"
Spiritual maturity is not measured by whether or not a believer has a crisis of faith, but rather what they do when the crisis arises. There will be many moments when you will question God, you may even be questioning Him now, but those who walk closely with God make certain choices about what they will believe in the middle of the crisis.
David faced a crisis, but he chose to trust, he finishes his Psalm this way:
Psalms 13:5-6
But I trust in your unfailing love; my heart rejoices in your salvation. I will sing to the Lord, for He has been good to me.
---
Every Spiritual Blessing – 1 March
Ephesians 1:3
All praise to God, the Father of our Lord Jesus Christ, who has blessed us with every spiritual blessing in the heavenly realms because we are united with Christ.
We are truly blessed. Because of our connection with Jesus Christ, through faith, we have in store a wonderful future. To some people this might not mean much in the 'now', perhaps for some future blessings are just not good enough – they would rather their blessings now thank you very much.
Regardless of how you may feel about God and the timing of His promised blessings, one thing is a clear reality – we all die. We are all mortal, the rich, the poor, the blessed and the unfortunate, and the intelligent and the simple all share the same fate.
The only thing that lifts us up above the normal course of life is knowing that there is another life after death. If our eternity is secured, then what else do we really need. That is why the apostle Paul speaks of salvation in such total terms – every spiritual blessing. There is nothing more that needs saying, your body may be mortal and you can spend your life trying to satisfy its cravings, but your spirit is immortal because of Jesus Christ. You have all you need.
---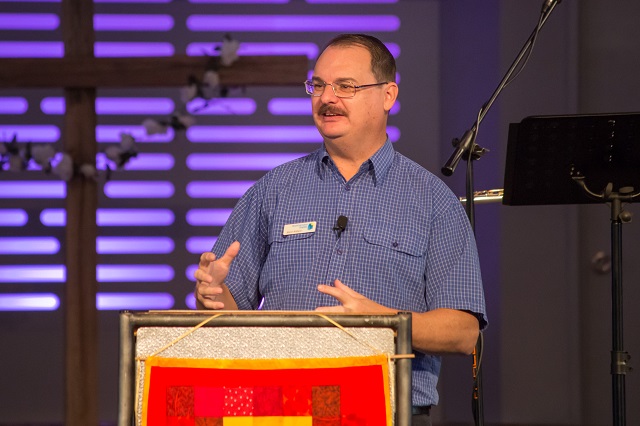 ---
A Friend of God – 23 February
James 2:23
And so it happened just as the Scriptures say: 'Abraham believed God, and God counted him as righteous because of his faith'. He was even called a friend of God.
So, we believe in what the scriptures say, that we are saved by God's grace simply through faith in Him (Ephesians 2:8-9, Romans 3:23-25, and John 3:26). Could it be that we cultivate a friendship with God in the same way? Abraham believed God, that made him righteous, but he was even called a friend of God. Abraham was by no means a perfect person, yet because he trusted God, he was considered a friend of God.
Is it possible that he main thing that God pursues in us is faith, trust, and belief? Look at who God rewarded throughout the history of the Bible – he rewarded people who trusted Him and followed Him. Who did He punish – He punished those who turned to other gods or abandoned their trust in Him. I believe that Jesus' main task with the disciples was to teach them to have faith, to trust God.
Could it be that simple, that to be a friend of God all we need to do is simply believe? On one occasion when Jesus was teaching about justice He said these words in Luke 18:8, "However, when the Son of Man comes, will He find faith on the earth?"
It might sound simple, but I think that true friendship with God is found in the lives of those who work on their faith journey, who pursue the journey of trusting God and believing fully in Him – that is a true friend.
---
Truth vs Experience – 16 February
Luke 18:27
He replied, "What is impossible for people is possible with God".
How do you translate what you believe to be true into your actual experience? Take the power of God for instance. We know that God created the world and that He sustains it, and we know that He sees everything and that nothing is impossible for Him.
Yet we also have experiences of unanswered prayer, failures, and disappointments in our lives even though we have sought to trust God. People die even when we prayed for them, christian businesses for broke, and churches sometimes splinter apart. So, is God the god of the impossible or not?
This is where it helps to take a wider view. If we interpret the world around us only through the eyes of our own experience we would have a very narrow view indeed. This can be observed easily when you take a trip overseas, your perspective of the world changes. Even the way you view your own familiar surroundings will be impacted by the wider experience.
When it comes to God, we learn to rely on the collective experience of the people of God through the ages. We read these in the Bible and throughout church history. We must discipline ourselves to not narrow our understanding of God to our own limited life experiences. Just because we have not seen something, does not mean it can't be real. A tragic loss in your life does not mean God is not there. Intelligence does not mean that God is not needed, and heaven is real even though there are no photos.
Trust in what you know to be true even if you have not experienced it yet.
---
Loving God – 9 February
Deuteronomy 6:4-5
Listen, O Israel! The Lord is our God, the Lord alone. An you must love the Lord your God with all your heart, all your soul, and all your strength.
People use different words to describe their relationship with God. Some will claim to be a follower of God, others a believer in God, still others claim to be devoted to God. But do you love God? We should not ignore the fact that God placed love for Him at the top of the list of laws He gave to His people.
Love, of course, is a complex word and in English it takes on many meanings. But what does love for God mean? How do you love someone whom you cannot see? These are very real questions and finding practical answers to those questions is the journey of discipleship.
Love for God starts with knowing God – study the scriptures and learn from Him. Then learn the journey of prayer, talking to God and listening to Him is a way we can tune our spirit's in to hear and feel Him in our lives. Lastly, obedience is an important way to love Him. We do not focus much on obedience these days as it might seem like we are promoting a 'works' gospel or have become 'legalistic', but obedience has always been an expression of true love.
---
Useful Parts – 2 February
1 Corinthians 12:12
The human body has many parts, but the many parts make up one whole body. So it is with the body of Christ.
Just as all parts of the human body are needed, so everyone making up the body of Christ is needed also. God has designed the church so that it is only effective when all the different part work cooperatively together. No single person has all the spiritual gifts so we must work together. The simple fact is that when we cooperate, we can achieved much more together than we could achieve alone.
Today is 'Sign-up Sunday' – it is the day we choose to showcase all of what we do here at Rockhampton Baptist, and a chance for people to signal their commitment to be involved in making things work. It is important to note that we are designed to serve, only then do we truly grow. Christianity is not a spectator sport.
So, by combining our finances, our time, our skills, our spiritual gifts, our prayers, even our attendance, we achieve together the building up of the body of Christ for the witness of the gospel.
---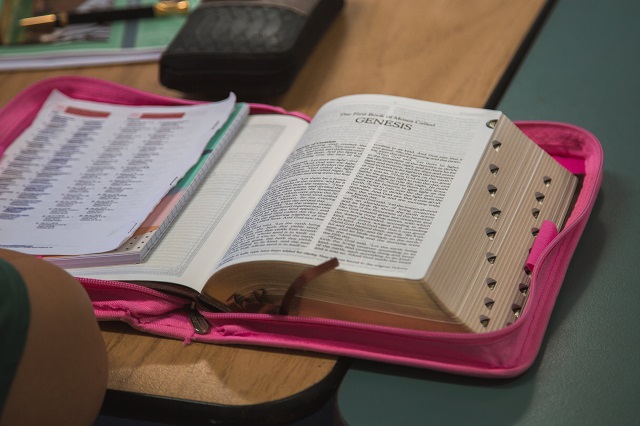 ---
The Blessing of a Nation – 26 January
Genesis 18:32
Finally, Abraham said, "Lord, please don't be angry with me if I speak one more time. Suppose only ten are found there?" And the Lord replied, "Then I will not destroy it for the sake of the ten".
I think we underestimate the spiritual influence that we exert on our surroundings. God declared that if there were only 10 righteous men found in Sodom, that He would spare the whole city from judgement. In other stories, all Egypt was spared from the famine because God was preserving Joseph. Babylon was blessed because of Daniel, and God even gave victory to the Philistines when David was fighting with them during his escape from Saul. Do not underestimate the power of the presence of the people of God.
Today it is Australia Day. At the last census, 52% of Australians claimed to identify with a Christian denomination. Though not all of those would be genuine disciples of Jesus, they still represent a majority of people that are at least happy to officially identify with Christ. Should we be surprised then if God blesses us?
Regardless of how loud the doom and gloom voices are, I think we can pray with confidence that God's will be done in Australia throughout 2020.
---